Call Paper - Vol. 2 No. 1 (2021): Januari 2021
2020-09-16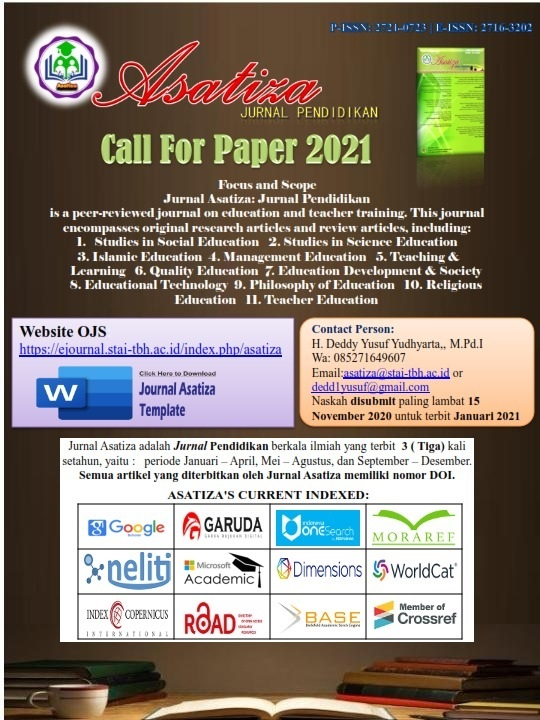 We warmly invite you and/or your colleagues to submit the research article at: Asatiza: Jurnal Pendidikan (Asatiza: Journal of Education) for Vol. 2(1), 2021 edition.
Asatiza: Jurnal Pendidikan (Journal of Education) published by Islamic Education Program, Islamic College of Auliaurrasyidin Tembilahan - Riau - Indonesia.
Research article can be submitted through online submission at: https://ejournal.stai-tbh.ac.id/index.php/asatiza/user/register
submission deadline: November 15, 2020
If you are interested to be editors or reviewers, please send an e-mail to [email protected] with mention the journal's name on Email subject: Asatiza Editor/Reviewer. Application Include the following information: (1) Your full name; (2) ORCID ID, SCOPUS ID, or other researcher ID; (3) Affiliation; (4) Education and degree; and (5) Practice areas and research designs in which you hold expertise.